Dendritic cells
Dendritic cells (DCs) coined in 1973 by Ralph M. Steinman, as is known to all, are the most potent of all the antigen-presenting cells. At the mature stage they grow branched projections, the dendrites that give the cell its name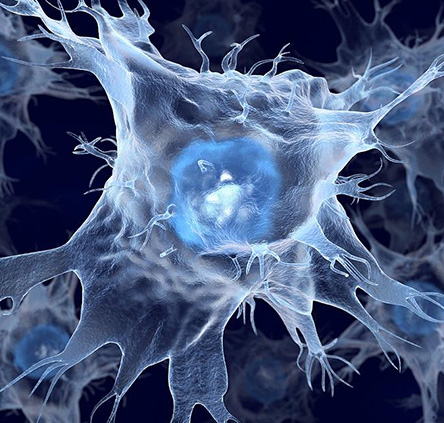 The main steps in the preparation of polyclonal antibodies are:
1) Once they have come into contact with a presentable antigen, they become activated into mature dendritic cells and begin to express MHC I, MHC class II molecules at their cell surface. Hence, they are able to present a large number of tumor antigens towards T cell receptor (TCR).

2) They upregulate cell surface receptors that act as co-receptors in T-cell activation such as CD80 (B7.1), CD86 (B7.2), and CD40 greatly enhancing their ability to activate T cells

3) The combination of DCs and T cells causes the dendritic cells to quickly begin producing a large number of interleukins. Interleukins can strongly induce T cells, NK cells, LAK cells to produce large amounts of TNF-α, perforin and granzyme, and enhance the dissolution of CTL and NK on target cells. Therefore, it can remove residual tumor or potential metastasis, which will reduce tumor recurrence and, ultimately, improve the cure rate.